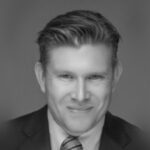 Chris Hood
BOARD MEMBER & SOURCING EXECUTIVE
Christopher (Chris) Hood is the Vice President of Global Sourcing at Plexus Corporation, a leading Electronic Manufacturing Services (EMS) provider.   At Plexus, Chris leads a global procurement organization, responsible for contracting well over $1 billion worth of electronic components.
Prior to joining Plexus in February 2020, Chris was Global Sourcing Executive for the Imaging division of GE Healthcare.  There his global team of supply-chain professionals built and improved high-tech supply chains.  Electronics and electronic components constituted 25% of the $2 billion buy.
Aside from a cumulative 16-year tenure with the General Electric Corporation, Chris held progressively responsible positions at four other companies including Exide, Johnson Controls, Rockwell Automation and Rexnord.   A true general manager, Chris has experience in supply-chain, commercial operations, quality, finance and product marketing.  In 2016-2017, Chris spent 15 months with GE Ventures as Entrepreneur-in-Residence and founder/CEO of Naiad Physics Corporation.   Naiad Physics was a seed-stage startup innovating desalination technology in San Francisco, California.
Chris holds an MBA from the University of Chicago Booth School of Business and earned a Bachelor of Science in Chemical Engineering from the University of Illinois at Urbana-Champaign.